Vikki Breese-Iverson
Bio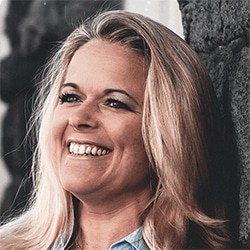 Bio
Occupation: Real Estate Broker, Cattle Rancher, State Representative
Occupational Background: Small Business Owner
Educational Background: Crook County High School. Central Oregon Community College. Oregon State University
Prior Governmental Experience: Oregon House Republican Leader; State Representative
ABOUT VIKKI BREESE IVERSON
Vikki is a 5th generation farmer/rancher from Prineville. The Breese Family has been farming and ranching in Central Oregon for generations; raising bulls, cattle, and hay crops. Vikki was very active in 4-H and FFA growing up. She now raises her two boys; Alex and Brit with her husband Bryan Iverson of 17 years on the same ranch she was raised on. Vikki and Bryan run the cattle ranch, own and operate a Windermere franchise, run Iverson Strategies Consulting and a few other small businesses in Prineville.
FIGHTING FOR RURAL OREGON
As the House Republican Leader, Vikki stands up for the "Traditional Oregon Values" we all share in rural Oregon. She leads the fight in Salem for water rights, property rights, 2nd amendment rights, and has successfully pushed back against Governor Brown's mandates. She will continue to stand up for our rights and liberties in Central and Eastern Oregon.
WORKING FOR MEANINGFUL WILDFIRE LEGISLATION
Our natural resources need to be managed for ALL OREGONIANS. Wildfires present a real threat to our quality of life and threaten one of our greatest commodities. Vikki will continue to work on positive reforms to managing the forests and fighting wildfires. There is a severe drought hitting Eastern and Southern Oregon right now, strong management activity is a must to mitigate against catastrophic fires.
STANDING UP FOR THE KIDS
"We must take back the majority in Salem, so our kids will have a quality education. Raising the bar, not lowering the bar, will create a brighter future for Oregonians" – House Republican Leader Vikki Breese Iverson
Learn more at www.friendsofvikki.com
(This information furnished by Friends of Vikki.)