Shelly Boshart Davis
Bio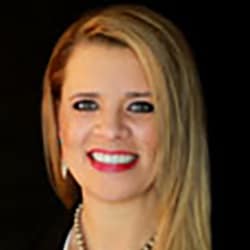 Bio
Occupation: Mom; Owner, Boshart Trucking; State Representative
Occupational Background: Small business; Farmer
Educational Background: Oregon State University, Bachelor of Science in Business Administration
Prior Governmental Experience: Linn County Budget Committee; State Representative; Precinct Committee Person
SHELLY BOSHART DAVIS: EXPERIENCED AND EFFECTIVE
"Shelly Boshart Davis has been an outstanding advocate on both rural and urban issues; issues that impact agriculture, transportation and job creation. We need Shelly's experience, energy and common sense in the legislature to fight for issues affecting people in Albany."
Janet Steele, President,
Albany Area Chamber of Commerce
"Shelly is a needed voice in the Oregon Legislature. Over the past years, she has been tapped as a leader in multiple issues facing Oregonians – from Cap and Trade and redistricting to transportation issues affecting the every day life of hardworking Oregonians. Shelly always answers the call to step up and work for fairness and balance in lawmaking."
Vikki Breese-Iverson, State Representative,
House Republican Leader
SHELLY BOSHART DAVIS: FIGHTING FOR OUR COMMUNITY
I grew up in rural Linn County – this is where I've chosen to raise a family and build a business. I believe government functions best when ordinary people get involved.
Listening to our community, I have brought our values to Salem and worked on common sense proposals:
Fought for a transparent and nonpartisan approach to redistricting to bring fairness and balance to representation.
Advocated for our youth through "Return to Play" as a mom concerned about the overall well-being of our children during school shutdowns.
Sponsored legislation to limit the Governor's emergency powers.
Continued efforts urging the legislature to expand school choice, allowing parents more freedom and choice for their children. Parents know best.
Sponsored legislation for tax relief due to impacts of wildfire.
If you choose to vote for me, I will continue advocating for you. I will hold government accountable, support law enforcement and keep public safety as a top priority, and always support our 2nd amendment rights.
(This information furnished by FIRENDS OF SHELLY BOSHART DAVIS.)