Rob Nosse
Bio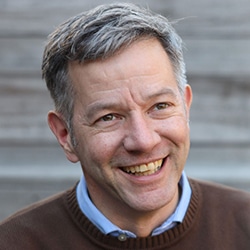 Bio
Occupation: State Representative, District 42
Occupational Background: Labor Representative, Oregon Nurses Association; Staff Director and Organizer at SEIU; Executive Director, Oregon Student Association
Educational Background: Miami University, Oxford, Ohio; B.A.
Prior Governmental Experience: State Representative, District 42
It's been my honor to represent Inner SE and NE Portland. Coming out of the pandemic, our district needs someone who will continue to lead on progressive changes that improves peoples' lives.
Changes and causes I have championed in my prior terms in office include:
Making it easier to build affordable housing units;
Passing Paid Family and Medical Leave — ensuring that every worker will have time to care for themselves or a loved one;
Creating a new corporate activity tax to fund schools so we can lower class sizes, ensure every child has a nurse and counselor, and bring back art, music and PE classes;
Working to reform policing practices that disproportionally harm BIPOC Oregonians;
Bringing a new focus on our state's mental and behavioral health system — securing over $1 billion in new investments;
Making sure our state does its part to help our city and county address our region's challenges with homelessness.
But my work is not done. I'll keep championing progressive priorities including:
Eliminating racist approaches to criminal justice and policing;
Getting to a universal healthcare system and lowering prescription drug costs;
Eliminating tuition at our public universities and community colleges;
Securing even more financial support for public health and behavioral/mental health services to address the on-going mental health challenges in our state;
Pushing for bolder action on climate change; and
Standing up for legal, safe, and affordable reproductive health services including abortion.
I am supported by many progressive organizations. Some of my endorsers include:
Planned Parenthood PAC of Oregon
Basic Rights Oregon Equality PAC
Pro-Choice Oregon PAC
Oregon Nurses Association
Services Employees International Unions Locals 49 and 503
Pacific Northwest Regional Council of Carpenters
Oregon League of Conservation Voters
& many more
(This information furnished by Friends of Rob Nosse.)