Ricki Ruiz
Bio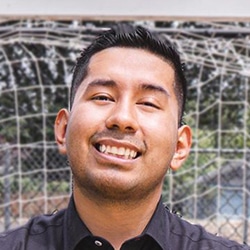 Bio
Occupation: Community Services Coordinator
Occupational Background: Government
Educational Background: Warner Pacific University, Bachelors. Reynolds High School
Prior Governmental Experience: Reynolds Board Director 2017-2022
Growing up in Gresham I learned about the challenges that our communities faced. A lot has changed and as a legislator I must continue to advocate for the needs of our Gresham & East County communities.
As a lawmaker for Gresham:
Secured $1 million to build the Gresham High School Health Based Center
Secured $300,000 to expand Gresham Youth Recreation
I am committed to:
Education: It is important that we continue to expand investments in our education system. I believe that our students deserve to stay in school, and we must do everything to ensure students receive the best supports. In order to take care of our students we must also take care of our teachers.
Economy: We must continue to expand opportunities to ensure small businesses stay operating. The challenges of workforce continue to affect the operations of many. I was able to secure needed resources to expand workforce apprenticeships thus helping build the future workforce of our state.
Housing & Affordability: Housing is a human right. Important investments passed ensuring that we address the homelessness crisis, build and preserve affordable housing, and improve access to homeownership. It is my commitment to see these resources go to full effect.
Public Safety: Gun violence and crime is on the rise. I secured a $2 million investment that will commit much needed resources to start collaborations, interventions, and prevention efforts. It is important to address the root causes of violence.
I am proudly supported by:
U.S. Senator Jeff Merkley
Oregon Nurses Association
Basic Rights Oregon Equality PAC
Joint Council Teamsters No 37
SEIU Oregon
East County Rising
Oregon League of Conservation Voters
PNW Regional Council of Carpenters
Oregon & Southern Idaho District Council of Laborers (LIUNA)
Oregon State Building & Construction Trades Council
See more information at ricki4oregon.com y en Español
(This information furnished by Ricki for Oregon.)