Raz Mason
Bio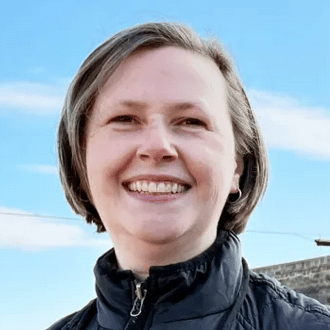 | | |
| --- | --- |
| Race: | Senate |
| District: | 26 |
Bio
Occupation: Licensed security officer; independent writer/researcher.
Occupational Background: Climate change education foundation executive director; secondary teacher; hospital chaplain; domestic abuse shelter volunteer coordinator/trainer.
Educational Background: BA mathematics; Master's pastoral studies – Seattle University; Master's divinity – Harvard.
Prior Governmental Experience: None.
District 26 deserves a leader skilled in facing change and uncertainty, who brings people together. Raz Mason is that leader:
Educator (math, science, career/technical, English, social studies).
Hospital chaplain for veterans and others under stress.
Climate change educator focused on communities adapting to extreme weather.
Her thoughtfulness, integrity, and compassion come from a life of facing challenges and being of service.
Priorities:
Climate change: District 26 has faced heatwave (2021), deepening drought, and devastating wildfires (Clackamas County, 2020). Key: reducing/reversing carbon use, protecting agriculture, and lifestyle changes to save energy and water. Climate courage.
Healthy economy: Economic challenges worsened by COVID are rooted in laws putting corporate profits above wellbeing of people, nature, and communities. A healthy economy includes affordable housing and services/industries of the future.
Healthcare: Affordable and accessible, helping veterans, and including holistic care.
Public safety: Community-based law enforcement and mental health services.
Education: Strengthen bonds between educators, schools, and communities.
Agriculture/timber: Support small- and medium-sized producers.
Connect people with government: Make benefits of government clearer; lessen red tape.
"Most voters want less partisanship and more working together. I love rural Oregon and care about people here. I'm committed to representing you well in Salem." – Raz Mason
Endorsers: U.S. Senator Jeff Merkley, District 52 State Representative Anna Williams, and Oregon League of Conservation Voters, among others.
More at MasonforOregon.com.
"Raz understands the needs of our agriculture industry in SD 26 and for a vibrant economy to protect it while conserving our natural resources."
– Jan Lee, Clackamas Soil & Water Conservation District Board
"I endorse Raz Mason because she embodies the values and perspective that we need in our public servants."
– Mike Ballinger, small business owner (retired) – The Dalles
(This information furnished by Mason for Oregon.)