Randy Sparacino
Bio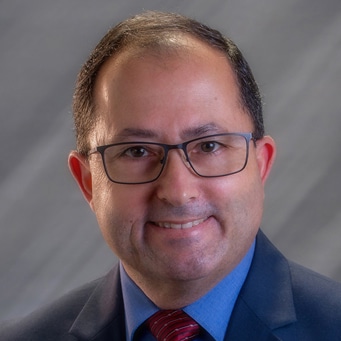 Bio
Occupation: Mayor, City of Medford
Occupational Background: Chief Policy Advisor – City of Medford (retired), Chief – Medford Police Department (retired); Medford Police Department (1990-2019); United States Army National Guard and Reserve (1989-1995)
Educational Background: Master's degree in Management and bachelor's degree in Social Science, Southern Oregon University
Prior Governmental Experience: Rogue Community College Board of Education – Past Vice-Chair; Jackson County Airport Advisory Committee – Past Chair; Oregon Association Chiefs of Police Board of Directors
"Randy has a lifelong record of helping to make this community safer and better. He's just what southern Oregon needs in Salem."
-Congressman Greg Walden
ABOUT RANDY
A proud husband and father, Randy Sparacino has spent his career protecting and serving the people of Oregon. Currently, Randy is the Mayor of Medford. Previously, he had a storied career with the Medford Police Department, ultimately serving as its Chief. His work to strengthen community-police relations established the department as one of the top agencies in the state. Randy and his wife, Jennifer, are proud to call Oregon their home.
Protect Our Communities
Serious crime is out of control. Our police are under attack. As former Chief, Randy will back the blue, not defund them. He'll work every day to secure law enforcement funding, restoring peace and safety in our communities.
Manage the Wildfires
Our forests are a precious resource, but they require proper and active management. Randy knows we need to bring back common-sense policies and reduce the threat of wildfires.
Reduce the Cost of Living
When inflation skyrockets, Oregon families suffer. Randy will fight against runaway spending, which ultimately taxes the middle class. He'll work to make Oregon an affordable place to live, work, run a business and raise a family.
Endorsements
Fmr. Congressman Greg Walden
Alan DeBoer, Fmr. State Senator
Oregon Chiefs of Police Association
Sheriffs of Oregon
Nate Sickler, Jackson County Sheriff
Dave Dotterrer, Jackson County Commissioner
Rick Dyer, Jackson County Commissioner
Scott Clauson, Fmr. Medford Police Chief
(This information furnished by Randy Sparacino.)