Randy E Lauer
Bio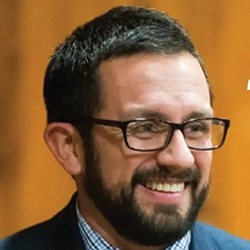 Bio
Occupation: Public Works Operations Manager
Occupational Background: Almost 20 years in Drinking Water Industry
Educational Background: Gresham High School, Diploma, Mount Hood Community College, Psychology, Portland Community College, Business
Prior Governmental Experience: Troutdale Mayor, 2021 – Present, Troutdale City Councilor, 2016 – 2020, Troutdale Budget Committee, East County SAFER Council, Metropolitan Mayors Consortium, Oregon Mayors Association, East Multnomah County Transportation Committee
Randy Lauer, Values You Can Believe In
We need a State Representative that will fight for the needs of East County in Salem, while working tirelessly to ensure everyone's voices are heard and respected.
SERVING THE COMMUNITY
As a former City Councilor and the current Mayor of Troutdale, Randy has made it his purpose to bring his hometown a brighter and more community-focused future, with practical development and transcendent ideas.
HOMELESSNESS EPIDEMIC
We can no longer stand by as we allow government agencies to continue to tax us for hundreds of millions of dollars with zero accountability. Randy will be working towards legislation to hold Metro, Multnomah County, and The Joint office of Homeless Services to their word. The homeless, the business owners, and homeowners deserve honest representation.
PUBLIC SAFETY
Randy will work to support the men and women on the frontlines, to help ensure the safety and security of Fairview, Wood Village, North Gresham, and Troutdale, through strong partnerships, persistent communication, and meaningful action from Salem.
PANDEMIC RESPONSE
Medical mandates and regulations are irrational and simply unacceptable. Randy will be the leader that Oregon needs to fight the overreach that could come again from the State, Oregon Health Authority, and OSHA. Randy will fight to keep businesses open, our kids unmasked and in school, and will remind the Legislature what it means to be a free American.
It is time to take a stand for the safety and wellbeing of East County and demand better results and support from our State government.
For more information and a list of community endorsements, please visit:
(This information furnished by Elect Randy Lauer.)