Paul R Holvey
Bio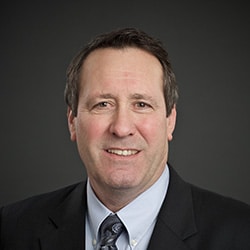 Bio
Occupation: Oregon State Representative, Speaker Pro Tempore
Occupational Background: Carpenter, Construction Superintendent, Union Representative
Educational Background: Lane Community College, University of Oregon
Prior Governmental Experience: Oregon House of Representatives; Siuslaw National Forest Resource Advisory Committee
Investing in Oregon
Over the last two years the pandemic and extreme wildfires have caused major disruptions to our businesses, schools, and daily lives. Paul worked with his colleagues to make investments to rebuild the economy, support critical services, and address challenges to the workforce.
As many Oregonians have struggled with reduced incomes, lack of affordable childcare, and increased costs of housing, Paul fought for funding to bolster crucial programs and policies that address these challenges. Oregon's future relies on investments in our education systems and most importantly our teachers. He continues to work with state agencies to improve delivery of services in these difficult times.
In the 2022 legislative session Paul worked to shepherd statewide investments including:
$300 million to reduce staffing shortages in our schools, support for wildfire impacted districts, and create summer learning programs.
$100 million to address the need for affordable childcare.
$400 million for affordable housing and help for homeless Oregonians.
$100 million to help our communities pursue Oregon's 100% renewable energy goals and combat drought.
Direct relief payments to over 240,000 low wage workers and families.
Paul fought to ensure farmworkers are treated equally under Oregon's Constitution by requiring overtime pay, while also providing financial support to help farmers adapt to these costs.
As Capital Construction Committee Co-Chair, Paul continues his work spearheading infrastructure and project investments around the state, especially in areas impacted by wildfires, including the McKenzie River community. Investments in our watersheds and water infrastructure must be a top priority as we face climate change challenges impacting our water resources.
Please support Paul Holvey with your vote to continue this important work!
Endorsements:
Oregon Nurses Association
Pro-Choice Oregon
Northwest Carpenters Union
Oregon Sierra Club
Basic Rights Oregon Equality PAC


(This information furnished by Paul Holvey for State Representative.)