Michael Sipe
Bio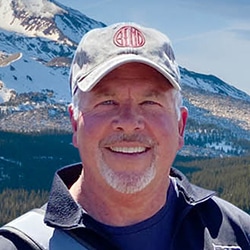 Bio
Occupation: Business Coach and Consultant; Mergers and Acquisitions Advisor; Real Estate Broker
Occupational Background: Southwestern Publishing Company – Sales and Sales Management; US Army Officer; Serial Entrepreneur; Owner of Multiple Childcare Facilities and Summer Camps
Educational Background: Arizona State University, Bachelors in Business Administration; US Army Ranger School; US Army Engineer Officer School
Prior Governmental Experience: None
Central Oregon needs a commonsense conservative voice in Salem. I'm a businessperson, not a politician or lawyer. With about $26.8 Billion of your tax dollars at stake in Oregon's budget, we need businesspeople, not lawyers, stewarding wise investment of your money.
Problem Solver/Solution Finder
I'm a lifelong entrepreneur. Even as a 1st Lieutenant and Captain I was appointed to run some of the most innovative and high-profile programs for NATO forces during the Cold War. As an Army Ranger School graduate and Officer, I learned resourcefulness, contingency planning and how to develop creative solutions to extremely complex problems in high-stakes, high-stress environments. Decades of mergers and acquisitions experience built the skill of achieving goals through clarity of focus, empathy, and negotiation.
Servant Leadership with Compassion
Balanced leadership requires life experience, maturity and compassion. Some of my life experiences relevant to understanding and serving all constituents; born extremely poor, worked fields starting at age three, raised as a minority on the Navajo Nation; part of a Hispanic family through college; worked in largely Black communities three summers during college; led mostly inner-city men and women soldiers in Germany; served business clients of every culture, creed, gender and age in the melting pot of Silicon Valley; 30 years with previous wife, who suffered severe addiction and mental health challenges until her horrific death; was a single dad; now happily remarried with blended family of six kids and four grandkids; strong Christian faith forged through life experiences.
I'm asking for your vote, so I can be a commonsense Voice for Central Oregon in Salem.
www.avoiceforcentraloregon.com
(This information furnished by Michael Sipe for State Representative.)