Melissa Busch
Bio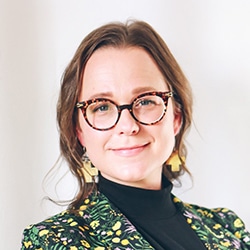 | | |
| --- | --- |
| Race: | Senate |
| District: | 16 |
Bio
Occupation: Registered Nurse
Occupational Background: Home Health Nurse Case Manager, Board Vice-President of Open Adoption & Family Services, Board Member of United Way of Columbia County
Educational Background: Bachelor of Science in Nursing, Bachelor of Arts in Religious Studies
Prior Governmental Experience: Columbia County Medical Reserve Corps, State Emergency Registry of Volunteers in Oregon
Melissa Busch: Fighting for stronger, healthier communities
Melissa understands the challenges our communities face because she sees them every day in the lives of her patients. As a nurse and working mother, she knows the obstacles that stand in the way of good health and the quality of life that everyone deserves.
Melissa will lead with the same care and compassion she brings to her patients day-in and day-out. We can trust her to stand up for our rural and coastal communities.
Melissa knows small businesses and working families are the backbone of our community, from Tillamook to Astoria to Scappoose.
In Salem, Melissa will fight for:
Access to comprehensive healthcare for all Oregonians
Affordable and workforce housing solutions
Expanded childcare and eldercare
High-quality K-12 education for all children
Investment in higher education, career technical education, apprenticeship and trade programs
We Stand with Melissa:
US Senator Jeff Merkley
Oregon AFL-CIO
Oregon Nurses' Association
Oregon Education Association
Planned Parenthood PAC of Oregon
Pro-choice Oregon PAC
WINPAC
IBEW Local 48
APANO
Basic Rights Oregon Equality PAC
Oregon League of Conservation Voters
Working Families Party of Oregon
SEIU Oregon
Rachel Armitage, Senator
Janeen Sollman, Senator
Elizabeth Steiner Hayward MD, Senator
Rachel Prusak, Representative
Casey Kulla, County Commissioner
Kathryn Harrington, Washington County Commission Chair
Beverly Stein, Former Representative and County Commission Chair
Joan Herman, Astoria City Councilor
Nadia Gardner, Clatsop County Planning Commission Chair
Sierra Lauder, Tillamook Urban Renewal Agency, Coast Real Estate Professionals
Borton Law, Small Business Owner
Debbie Boothe-Schmidt, Small Business Owner
Heather Howard, Small Business Owner
Emilia Ponti, Cloud Cap Farm, Small Business Owner
Mick Taylor Appraisal, Small Business Owner
(This information furnished by Melissa for Oregon.)