Mark Owens
Bio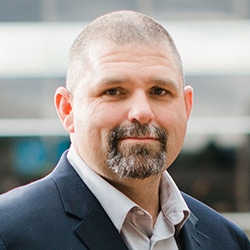 | | |
| --- | --- |
| Race: | House |
| District: | 60 |
| Took office: | 2020 |
Bio
Occupation: State Representative, farmer, small business owner, school board member
Occupational Background: Farmer, small business owner, Harney County Commissioner
Educational Background: Sam Barlow High School
Prior Governmental Experience: Crane High School Board Chair; Ground Water Advisory Committee; Co-Convener of Place Based Planning; Harney County Planning Commission
Since day one, I've said my number one priority is being your voice in Salem. To the best of my ability, I've upheld that commitment and advocated for our eastern, rural and frontier communities.
The reality is, despite the best and most earnest efforts, legislative dynamics often prevent good policy from moving ahead and bad policy from being stopped. Party politics are running roughshod on good people and smart ideas.
It has to stop. Oregon's future depends on us, its citizens. We need to commit to working together and finding commonalities, and less on differences that divide. This doesn't mean compromising our values, it means making logical decisions.
Our kids should be priorities, not pawns. Local governments and school boards need local control, not marching orders. Businesses should be supported, not stifled. Rights should be protected, not violated. Farmers and ranchers need to be able to farm, not fill out paperwork. We need checks and balances, not sole-authority rule. Elected leaders, myself included, need to be held accountable for decisions we make.
We need to get our priorities straight. I want Oregon to be a place we want to leave for our children and grandchildren. It will take all of us to get there. It starts now and it starts with us.
Join me in spending more energy developing relationships, collaborating, learning from one another and moving Oregon forward.
Endorsements
Senator Lynn Findley
Oregon Farm Bureau Federation
Oregon Right to Life PAC
Patty Dorroh, Harney County
Kristen Shelman, Harney County
Dan Joyce, Malheur County
Jim Hamsher, Grant County
Sam Palmer, Grant County
Mark Bennett, Baker County
Bruce Nichols, Baker County
James Williams, Lake County
Barry Shullanberger, Lake County
(This information furnished by Mark Owens for Oregon.)