Mark Meek
Bio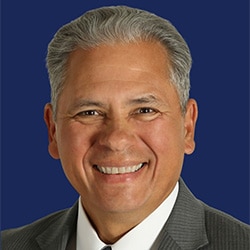 | | |
| --- | --- |
| Race: | Senate |
| District: | 20 |
| Job: | Real Estate |
Bio
Occupation: Small Business Owner; State Representative
Occupational Background: Owner, Avid Real Estate Executives, LLC; U.S. Air Force
Educational Background: B.S. Management/CIS – Park College
Prior Governmental Experience: Clackamas County Planning Commission; Clackamas County Economic Development Commission; Oregon Public Lands Advisory Committee
Rooted in Service: Mark Meek is a father, small business owner and State Representative who serves our community with heart, dedication and action. From coaching local youth sports, to serving our country in the Air Force, to making a difference for families as State Representative – Mark is committed to strengthening our community.
"Mark Meek has been an effective legislator on the issues that matter most to Clackamas County families. He listens and knows how to bring people together. Mark will be a strong voice for our communities in the State Senate".
– Happy Valley City Councilor Brett Sherman
Standing up for Oregon Schools: Education made the difference in Mark's life. He knows every student deserves that same opportunity. That's why he voted to pass unprecedented investments in early learning and K-12 schools, which benefits every public school in our district.
Standing up for Affordable Housing: Oregon needs to build more housing. Mark is tackling the housing crisis in the Legislature by supporting new funding for local affordable housing and promoting more affordable housing construction. He also helped pass a new program that will put homeownership within reach for more first-time buyers.
Standing up for Our Health: Everyone deserves access to high-quality affordable care. In Salem, Mark fought pharmaceutical companies to stop price hikes for prescription drugs and protected Medicaid coverage for over 1 million Oregonians.
Endorsers:
U.S. Senator Jeff Merkley
Oregon AFL-CIO
Oregon Education Association
Planned Parenthood PAC of Oregon
Basic Rights Oregon Equality PAC
Oregon League of Conservation Voters
Oregon Coalition of Police and Sheriffs
State Representative Janelle Bynum
Metro Councilor Christine Lewis
David Emami, Happy Valley City Councilor
Denyse McGriff, Oregon City Commissioner
Craig Morrow, Local Small Business Owner
(This information furnished by Friends of Mark Meek.)