Lynn Findley
Bio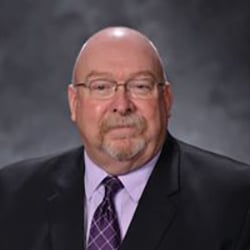 | | |
| --- | --- |
| Race: | Senate |
| District: | 30 |
Bio
Lynn Findley has deep roots in Eastern Oregon. He grew up on a small farm in Malheur County, where his family has lived for three generations. Lynn has been married to his wife, Shelley, for 44 years. They have two daughters and one grandson. Lynn visits his grandson in Idaho each weekend during the fall to cheer him on during youth football games. Lynn enjoys participating in the many outdoor activities that House District 60 has to offer, such as hunting and fishing.
Lynn has the work ethic and values rural communities need as they fight to retain jobs and attract new economic development opportunities. He worked for Fire and Aviation Management within the Bureau of Land Management for 32 years, this experience gave him extensive program management and budgeting experience developing local, regional and national budgets with BLM.
More recently, Lynn served as the City Manager of Vale, OR for 5 years. During that time, he was able to secure funding for an $8.5 million water system upgrade to the municipal system, which brought the city water into compliance with safe drinking water standards.
Additionally, he served on the Malheur County Planning Commission, Lakeview City Planning Commission, Malheur County Rural Lands Committee, Southeast Area Commission on Transportation, and the Malheur County Economic Development Board.
During his time in the Oregon Legislature, Lynn hopes to maintain and enhance current efforts in the protection of the Agriculture and Natural Resource Industry, increase collaboration with state and local government agencies to remove and prevent un-necessary regulatory restrictions related to economic development, and develop active cooperative efforts with public land management agencies to ensure local collaboration for long term stability and multiple use of public lands.
Lynn is humbled to have been chosen to represent Senate District 30 and hopes to make a positive impact not only for the residents of his district, but for Oregonians in every corner of the state.