Lucetta A Elmer
Bio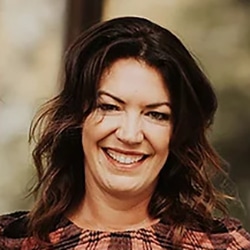 Bio
Occupation: Business Owner
Occupational Background: Multi Small business owner; Real Estate owner/manager
Educational Background: Bachelor of Science in Education, Linfield University
Prior Governmental Experience: None
ABOUT LUCETTA ELMER
Lucetta is an Oregon native. She grew up on a small farm in Yamhill County where her parents and grandparents tended the land. It was here that her earnest work ethic was formed. She doesn't shy away from hard labor or difficult tasks. She had her first taste of small business experience when she was 15 and began to do payroll for her dad's Timber business.
SMALL BUSINESS ADVOCATE
Lucetta has owned and operated multiple McMinnville businesses throughout the years. Each business is deeply rooted in multiple facets that make Oregon great: tourism, commerce, land development, education, housing and entertainment. Lucetta will always be a strong advocate for small businesses as our State Representative.
DEEP COMMUNITY ROOTS
Over the years, Lucetta has rooted herself deeply into serving her community. She has served as Chair of McMinnville Chamber of Commerce, Chair of McMinnville Christian Academy, a Board Member of McMinnville Downtown Association, and a Member of the Government Affairs Committee.
PROTECTING OUR CHILDREN'S FUTURE
Lucetta knows that the decisions made by our leaders in Salem will affect the future of our kids. She is very passionate about creating opportunities for our children to grow and be the very best they can be.
STANDING UP FOR OUR TAXPAYERS AND VALUES
Lucetta will stand up for our tax dollars, and our values in Salem. Out-of-control crime needs to be addressed and authoritarian leadership from our Governor has gone too far.
ENDORSED BY
State Representative Ron Noble
State Representative Jami Cate
Yamhill County Sheriff, Tim Svenson
McMinnville City Council Members
Adam Garvin
Chris Chenoweth
(This information furnished by Committee to elect Lucetta Elmer.)