Kim Wallan
Bio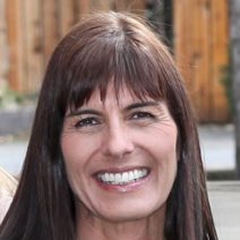 Bio
Occupation: State Representative
Occupational Background: Attorney
Educational Background: Willamette University, B.S. Political Science; Willamette University College of Law, J.D.
Prior Governmental Experience: Medford School Board (2011-2015); Medford City Council (2016-2018); SOREDI Board; Hospital Facilities Authority; President, Medford Urban Renewal Agency; State Representative (2018-present)
Medford is a special place with people, businesses, and neighborhoods I am honored to serve and represent in Salem. Our city is truly a model in taking initiative and solving problems together. Our approach to law enforcement, economic development, and civic involvement shows a level of professionalism and community spirit that is the envy of the rest of the state.
Accomplishments:
Wildfire: In addition to working with the Office of Emergency Management to improve our state-level emergency response, helped ensure we fully funded the Oregon Department of Forestry. Continue to fight for responsible forest management to bolster our economy and protect us from yearly wildfires.
Education: Introduced legislation to reinstate graduation requirements and educational standards in our schools, after they were eliminated by Governor Brown. After two years of interrupted learning, it is time what they need to thrive in their futures.
Law Enforcement: Supported our local law enforcement and helped pass legislation giving them more tools to keep our community safe while pushing back against Portland's dangerous police reform agenda.
Illegal Cannabis: Worked with local law enforcement to craft legislation to help police and the OLCC tackle our illegal cannabis problem and the resulting water theft, public safety and human trafficking crises.
Prescription Drug Prices: Chief sponsored legislation to lower the cost of prescription drugs.
Our City: Ensured that we received our fair share of state and federal funding for sewer and water upgrades within the city, for our local non-profit organizations to build affordable housing, and critical funds needed for cleaning up the Bear Creek Greenway.
(This information furnished by Friends of Kim Wallan.)