Kate Lieber
Bio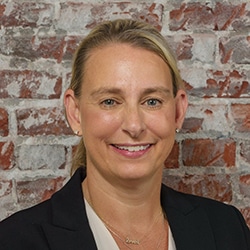 | | |
| --- | --- |
| Race: | Senate |
| District: | 14 |
Bio
Senator Kate Lieber represents Senate District 14, which includes Beaverton, Aloha, and portions of Washington and Multnomah County. Kate is a mother of two, a breast cancer survivor, a community college instructor, and attorney. She is deeply invested in improving our communities and understands, as a State senator, that having power means using it wisely and justly. Senator Lieber is guided by these beliefs and principles in all her work, and sees equity as the foundational principle for all she does.
Kate believes in the right to a safe and inclusive work environment, including the right to organize and bargain for better pay, working conditions, and workplace equity. She also believes healthcare is a human right and will fight to ensure all Oregonians are able to provide for their families.
She ran for office with the goal of re-envisioning social support and services in Oregon. From her time as a Multnomah County prosecutor and later serving on the Oregon Psychiatric Security Review Board and on the Board of Transition Projects, Kate has seen first-hand the deep connections between poverty, mental health, criminal justice, and housing insecurity. In the legislature, Senator Lieber is invested in deepening her understanding of this intersection, and working to end the criminalization of poverty and mental illness while improving access to safe, supportive and affordable housing.
Kate believes strongly that we need to be doing more to support caregivers, and to end the feminization of poverty. She is an advocate for greater protection and flexibility for working caregivers, particularly mothers, and for more support for people caring for relatives who are ill, aging, or living with disabilities.
Kate is able to advocate for these beliefs and principles through her role as co-chair of the Joint Ways and Means Subcommittee on Human Services, and member of the Joint Ways and Committee and the Subcommittee on General Government. Senator Lieber believes that budgets are a reflection of values, and this belief guides her work on these committees. As a member of the Senate Committees on Human Services, Mental Health & Recovery, and Labor and Business, Kate is able to champion policies that are important to workers and to the most vulnerable Oregonians. As Assistant Majority Leader, she is a strong voice within the Democratic Caucus for advancing a progressive policy agenda.