Jonathan P Chenjeri
Bio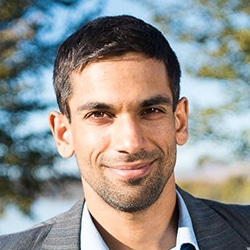 Bio
Occupation: Social Studies Teacher
Occupational Background: Teacher, Klamath Union High School (2018 – present).
Educational Background: Phoenix High School (2010), Rogue Community College (2012), Southern Oregon University – BA (History), 2015; Post-Bacc (Economics), 2017; MAT – Social Studies (2018).
Prior Governmental Experience: None.
A New Deal for Rural Oregon
This campaign is about reclaiming rural Oregon and rural America, and together defining a New Deal for our region. We want to start conversations that rethink and reimagine what is possible for rural economies, education, environmental sustainability, equity, and our upcoming generation.
As your representative, I will work toward those policies that lift up all rural Oregonians. We need policy principles that are grounded in love and child-centeredness, that prioritize workers, sustainability, and enable the access to reach our full potential.
A New Deal means:
Rural infrastructure
Comprehensive healthcare for all
Reimaging economies
Union labor
Educational opportunity
Climate change mitigation
Ending homelessness and poverty in Oregon
Proudly supported by:
Working Families Party of Oregon
Klamath Falls Association for Classified Employees
Planned Parenthood Action Pac of Oregon
Oregon League of Conservation Voters
Hugh Palcic – former candidate – Senate District 28 (2020)
Lisa Danskin – KFEA President
Heather Weisener – KFEA Vice President
Casey Kulla – Candidate for OR Labor Commissioner
"The challenges for rural Oregon are vast, growing – and importantly, real. From climate change, rural broadband, educational opportunity, and a regional economy that works for all, a Rural New Deal provides a road map for comprehensively improving the region. And, unlike his competition, Jonathan possesses the capability to deliver." – Hugh
"There is one candidate doing much more than just talking. This candidate is active in his beliefs of changing rural Oregon's future. A New Deal for Rural Oregon is for the people, supported by the people. Rural Oregon needs to be lifted up! We deserve it. Rethink. Reimagine. Reclaim Rural Oregon." – KFEA
Help reshape rural Oregon, visit jpcford56.com
(This information furnished by ChenjeriD56.)