John Lively
Bio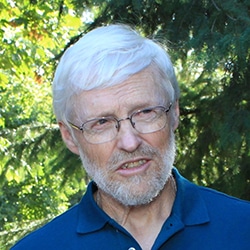 Bio
Occupation: State Representative
Occupational Background: Heavy Equipment Manufacturing, Computer Chip Manufacturing, Economic Development, Software Support Center, Retail Sales
Educational Background: BS Degree, University of Oregon, AA Degree, Lane Community College, Thurston High School
Prior Governmental Experience: State Representative, City Council Member and Mayor City of Springfield
I was born in LaGrande, Oregon and lived in Wallowa, Oregon until I was a junior in high school when my family moved to Springfield in 1963. I attended Thurston High School and have always resided in Springfield except for the time I served in the US Army Security Agency from 1968 to 1971. My wife and I raised our two daughters here and now enjoy watching our five grandchildren grow up here. Three attend Middle School in Springfield, one is in High School, and one is attending the University of Oregon. My years as your State Representative, professional career and community involvement prepared me well to understand the needs of Springfield and how to represent them while respecting our differences.
This past session I served as Chair of the House Committee on Economic Recovery and Prosperity and as a member of the Committee on Behavioral Health and Early Childhood. I also continue to serve on the Road User Fee Task Force, Oregon Growth Board, the Cultural Trust Board, and several others in my capacity as your state representative.
Challenges were many this past year, but fortunately we had increased revenue which allowed us to invest in one-time expenditures to position the state and our communities to provide support for so many who need it. New investments in Housing, Behavioral Health Services, Education, and economic recovery are areas impacting every corner of our state, and our community. Work is still needed, and I look forward to continuing to represent you at future sessions to collaborate with my colleagues to find solutions for our state.
(This information furnished by Committee to Elect John Lively State Rep. District 7.)