John D Velez
Bio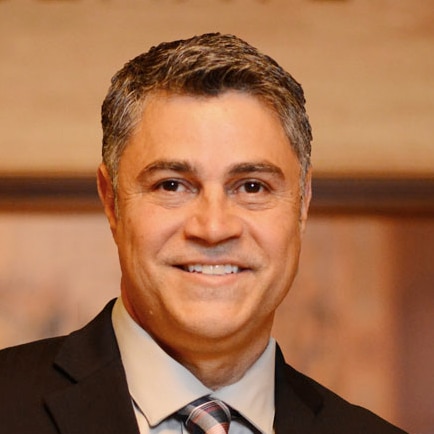 | | |
| --- | --- |
| Race: | Senate |
| District: | 13 |
Bio
Occupation: Real State Principal Broker, Residential and Commercial Land Consultant, Small Business Owner
Occupational Background: Chief Executive Officer, Property Management and Preservation, Residential and Commercial Land Consultant
Educational Background: Southwestern Oregon College, AA in Business & Administration, Center for Equity and Inclusion Diversity Training, Fair Housing & Equal Opportunity Certified, Code of Ethics and Standards of Practice Certified
Prior Governmental Experience: Sherwood 2040 Community Advisory Committee 2021.
Community Service: Small Business Start-up Mentorship, Spanish Translator, Foster & Hospice for Animal Rescue Groups.
JOHN VELEZ FOR BALANCE
There is an opportunity for REAL BALANCE in Oregon. My goal is to listen to everyone's concerns, find balance and advocate common-sense policies that will help our Small Businesses, Cities, School Districts, Veterans, and the people that live, work, and care about our District.
PROTECTING THE COMMUNITY
I will strongly support our First Responders, who compassionately keep our communities safe. I will advocate for sound policies that keep us safe while also expecting the funds we use for mental health and drug addiction to be audited annually for results. We need practical, proven methods to keep our community safe while providing for those in need who genuinely want help.
LOCAL CONTROL AND STANDARDS FOR EDUCATION
There needs to be a check and balance in our education system, and that is local control of our school boards. Radical Democrats in Salem should not be dictating what our local school boards can handle themselves. I will also push for achievable standards in our education system and push back on bad education policies. We need to make our kids smarter!
SUPPORTING SMALL LOCAL BUSINESS
I will be a fierce advocate in helping them succeed. As a small business owner myself, I understand the challenges of many people here in our communities. We all win with a strong core of small local businesses and manufacturing.
Endorsed by
Senate Republican Leader Tim Knopp
State Senator Kim Thatcher
Join us – velezfororegon.com
(This information furnished by Velez for Oregon.)