Jesse S Smith
Bio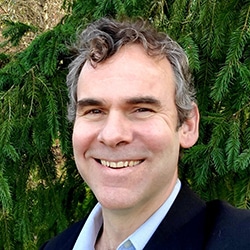 Bio
Occupation: Full-time parent, website developer, self-published author
Occupational Background: in my thirties, I learned several programming languages, went back to school for my MBA, and started a business. I believe my business background and professional skills have well prepared me for the daily business of the Legislature. Earlier work included teaching; the commercial printing industry; and a fishing cannery in Alaska. I believe my broad variety of life experiences uniquely qualifies me to represent the diverse people of House District 18.
Educational Background: MBA City University of Seattle, BA Whitman College.
Prior Governmental Experience: None.
We love Oregon.
We want our great State to be the best place it can possibly be.
We recognize the many challenges facing the world today: from dangerous policies pushed by our opponents, to the growing threat of global climate change.
Yet we persevere. We strive to pursue our vision of a better future for our children, our families, and our communities. We envision a world in which we:
fully fund the public schools
pay all workers fairly
have universal health care
combat climate change
Since I began campaigning, I've had the opportunity to hear from teachers, farmers, doctors, activists, retirees, labor representatives, and environmentalists. I have a deep appreciation for their concerns.
As a local small business owner, I was a member of both the Silverton and Salem Chambers of Commerce, where I spoke with many small business owners and community leaders. I appreciate their concerns, as well.
As your State Representative, I will stand up for the right to vote; stand up for the rights of women, minorities, and LGBTQ+ people; stand up for the natural environment; stand up for forests and farmland; work for expanded rural broadband; and stand up for the future of all the people of this great State of Oregon.
The Legislature can work for the people, to ensure a better life for everyone, now and in the future.
Visit www.smithfororegon.org to learn more.
(This information furnished by Friends of Jesse Smith.)