Jeff Golden
Bio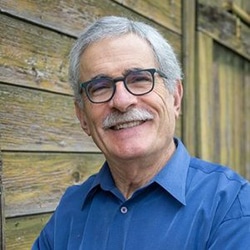 | | |
| --- | --- |
| Race: | Senate |
| District: | 3 |
| Job: | Broadcasting and Journalism |
| Took office: | 2019 |
Bio
Occupation: State Senator
Occupational Background: River guide, carpenter/contractor, broadcast producer/host, journalist, mediator, legislator
Educational Background: Harvard, Stanford M.A, Union carpentry school
Prior Governmental Experience: Jackson County Commissioner, Senate President Chief-of-Staff, State Senator
Serving in the Oregon Senate is an honor that I ask you to extend me for a second term. Between sudden walkouts that repeatedly halted work and the stress of zigzagging COVID restrictions, the first term was rough. Yes, there was progress. I'm proud of our foresty work, with massive legislation to recover from wildfires past and reduce wildfires and smoke crises going forward, as well as historic agreements that could end the timber wars. Unprecedented, mostly thoughtful investments in early childhood programs, mental health, housing and water development moves us in the right direction. And it was a true pleasure to steer funding to public safety/fire facilities in Phoenix, SOU-RCC,and amazing community groups like Kid Time, Family Nurturing Center, Armadillo Tech, RV Habitat and Rogue Retreat.
Enough bragging–there's so much left to do. Too many Oregonians are on the streets, or one missed paycheck away. Barriers to education are too high. We're not doing what's needed to shift the trends that generate drought and devastating wildfires. The tax system leans too heavily on modestly-earning Oregonians and too little on many who write eye-popping campaign checks. That and more come from Oregon's failure to regulate money in politics, exhibit #1 on our list of unfinished business.
Bottom line? We're not on track to leave our kids and grandkids the Oregon they deserve. In the coming four years I will do everything I can to move us towards that track.
With thanks, Jeff
"Senator Golden's fierce commitment to solving problems without seeking credit shines through all the work we've done together. He truly serves us." —Jamie McLeod-Skinner
"As a persistent champion for campaign finance reform, Jeff's shown he's who we need in Salem." — Terrie Martin, Phoenix businesswoman and journalist
(This information furnished by Committee to Elect Jeff Golden.)