Jason Kropf
Bio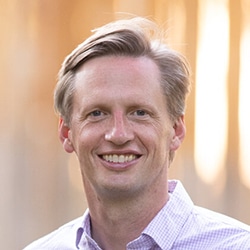 Bio
Occupation: State Representative, Attorney
Occupational Background: Former Deschutes County Deputy District Attorney, Public Defender, Foster Child Advocate
Educational Background: B.S., Oregon State University; J.D., University of Oregon School of Law
Prior Governmental Experience: Board of Directors, Bend Park and Recreation District
Jason Kropf: Standing Up for Bend's Values
A father, husband, fourth-generation Oregonian, and public school graduate, Jason brings Bend's values to Salem.
As our State Representative, Jason has kept his promise, delivering for us in Salem on the issues that matter most, including:
Strengthening our public schools by passing the largest K-12 budget in state history, working to reopen our schools safely, and delivering investments in career and technical education and affordable college.
Tackling the homelessness and the affordable housing crisis by championing legislation to build more affordable housing here in Bend and create a County-wide coordinated response to homelessness by making targeted investments to help get people off the streets and into stable housing.
Fighting for an economy that works for every Oregonian, including investing in living wage jobs, expanding access to childcare, and creating job training and workforce development programs.
Advocating for affordable, accessible health care, by lowering prescription costs and expanding access to mental health care.
Taking climate action by putting Oregon on the path to 100% clean energy by 2040, creating green energy jobs, and mitigating the risk of wildfire.
Working for a safer, more just Oregon by investing in crime and violence prevention programs and funding programs to help survivors of domestic and sexual violence.
As we rebuild, Jason will fight to build an economy that works for all Oregonians by creating affordable housing, driving down the cost of living, supporting small businesses, making our communities safe for all Oregonians, and strengthening our schools.
Endorsed by:
U.S. Senator Jeff Merkley
Planned Parenthood PAC of Oregon
Oregon League of Conservation Voters
Oregon Nurses Association
Pro-Choice Oregon PAC
Basic Rights Oregon Equality PAC
Bend Education Association
(This information furnished by Jason for Bend.)