Hai Pham
Bio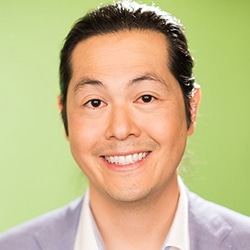 Bio
Occupation: Pediatric Dentist; Small Business Owner
Occupational Background: Pediatric Dentistry Chair, Randall Children's Hospital
Educational Background: Oregon State, BS; OHSU, DMD
Prior Governmental Experience: Oregon Children's Cabinet, Oregon Board of Dentistry
DR. HAI PHAM: FROM REFUGEE TO COMMUNITY LEADER
In a time of uncertainty and change, Hai Pham is the leader we need to build a better future for our children and all Oregonians.
Dr. Pham's family came to Oregon after fleeing Vietnam. Through hard work and community support, he overcame hardships to become a pediatric dentist. He founded Hi 5 Dental: Dentistry for Kids, to provide care for the underserved children of Washington County.
To give back to the community that has given him so much, Dr. Pham serves on the board of the Dental Foundation of Oregon and volunteers with the Tooth Taxi – a way to provide free care to children and adults who cannot access a dentist in their community.
"My story is one of incredible opportunity – and I believe others deserve access to the same opportunities I've had. As your Representative, I'll fight to improve health care, make our communities safer, and ensure a quality education for all children." Dr. Hai Pham
DR. PHAM: THE LEADER WE NEED
State Senator Janeen Sollman
"Dr. Pham's passion for helping others shines through in all he does. He will provide exceptional leadership for the people of District 36."
Representative Sheri Schouten
"I trust Dr. Pham to carry on the legacy of the work I have done in the Legislature – especially on strengthening our healthcare system. He has my full support."
Hillsboro School Board Member Yadira Martinez
"When it comes to looking out for children and families, we couldn't do better than Dr. Hai Pham."
SUPPORTED BY THOSE WE TRUST:
Washington County Commissioner Nafisa Fai
PCC Board Member Mohamed Alyajouri
State Senator Kate Lieber
Portland Timbers Star Diego Valeri
Planned Parenthood PAC of Oregon
Oregon League of Conservation Voters
APANO
(This information furnished by Friends of Hai Pham.)