Farrah Chaichi
Bio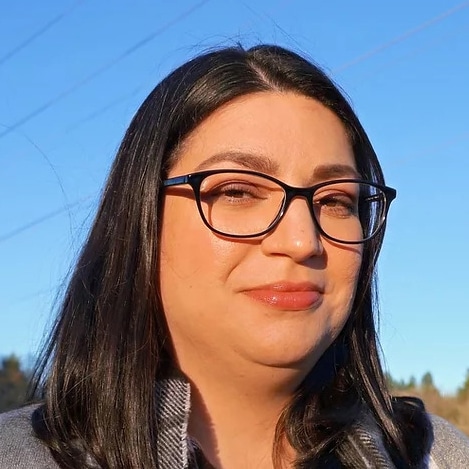 Bio
Occupation: Client Intake Coordinator – Stoel Rives LLP
Occupational Background: Compliance, Daimler Trucks; Sales/Customer Service, Dollar Tree
Educational Background: Master Professional Studies, George Washington University; Bachelor of Arts (Criminal Justice, minor Political Science), Seattle University; Beaverton High School
Prior Governmental Experience: Beaverton Human Rights Advisory Commission (2014-2019)
Farrah Fights for Human Rights!
Promised opportunities are not available to many of us because the status quo has prioritized corporate greed over human need. With your support, I will fight to guarantee every Oregonian's vital needs are met.
The rising cost of housing hurts working families, our economy, and leaves thousands of our neighbors homeless. Bringing down the cost of housing by expanding renter protections and establishing a right to rest will be my highest priority.
So many in our community still can't afford the healthcare they need. I will fight for a single-payer – Medicare for All style – system so you don't have to worry about costs or fighting insurance companies when you need healthcare.
Climate change is no longer a problem of the future, as recent extreme weather events show. We need a just green transition that addresses the whole picture by regulating big polluters, creating good jobs, and providing safe landing places for workers in fossil fuel industries.
Community leaders endorsing Farrah:
"I've known Farrah from her time on the Human Rights Advisory Committee. She has always been an unrelenting advocate for human rights and she shows up time and time again for candidates and her community. I'm proud to show up for her and endorse her for House District 35." Lacey Beaty, Mayor of Beaverton
Teamsters Joint Council No. 37
American Federation of Teachers-Oregon
Oregon League of Conservation Voters
Asian Pacific American Network of Oregon (APANO)
Our Revolution Oregon
Sunrise Beaverton
Wlnsvey Campos, State Representative
Ashley Hartmeier-Prigg, Beaverton City Councilor
Serin Bussell, Portland Community College Director
Patrick Maguire, Washington County Democratic Party Chair
Alfredo Moreno, THPRD Director
Dean Moberg, TSWCD Director
(This information furnished by Farrah Chaichi.)