Emily G McIntire
Bio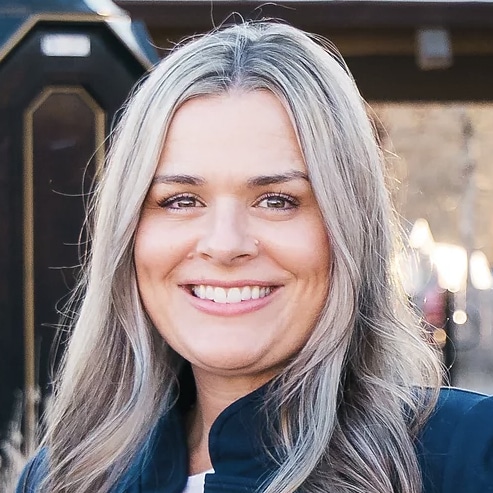 Bio
Occupation: Mom; Restaurant Owner
Occupational Background: MA Ventana Wellness; CNA; Women's Ministry Leader Eagle Point Community Bible Church; AWANA Sparks Director; Volunteer Jackson County Right to Life
Educational Background: Cascade Christian High School, Phagan's Cosmetology Institute: CNA through RCC, Nursing pre-requisites RCC
Prior Governmental Experience: Republican PCP, Eagle Point School Board 2018-Current
Personal Background: I was born and raised in Southern Oregon, in a conservative, Christian home. I am married with 2 children, 19 and 13. My husband and I are local small business owners and committed to southern Oregon. I am unapologetic about my faith and the calling Christ has put on my heart for this position.
My Why: My dad has been involved in local politics for decades, but I became involved 5 years ago when I discovered my 8 year old child's school-supplied iPad came with unfiltered access to the entire internet. I realized I could no longer stand aside – not just for my own kids, but for every child in our district. I was elected to the Eagle Point School Board in 2018 and have worked tirelessly over the past 5 years to protect the children in District 9 from the indoctrination coming from Salem. Our board has succeeded in implementing real time internet monitoring and restrictions, we stopped Comprehensive Sex Education, oppose Critial Race Theory, and have advocated endlessly for Local Control. Leading the effort, we, along with 25 other districts, sent Local Control resolutions to the governor.
As a result of the edicts coming from Salem, representing District 56 in Salem has become my priority. I will be accessible and available to you for conversation. With your support we will restore and protect our God-given Constitutional freedoms. Together we will make a difference.
I AM:
-Pro Local Control
-Pro-Life
-Pro 2nd Amendment
-Pro Law Enforcement
-Pro Business
-Pro Parents Rights
-Pro Agriculture/Timber/Water utilization
Endorsed by:
Oregon Right to Life PAC
Reid and Anne Murphy
Greg Addington
Joe Spendolini
(This information furnished by Emily McIntire.)