Emerson Levy
Bio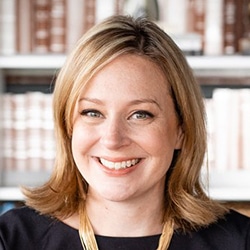 Bio
Occupation: Renewable Energy Attorney
Occupational Background: Clean Energy and Real Estate Law
Educational Background: Brigham Young University, BS, International Business; Whittier Law School, JD, Oregon State Bar
Prior Governmental Experience: Vice-Chair Deschutes Democrats, State Central Committee Delegate
Volunteer Experience: Oregon Task Force for School Safety, Elementary School PTO Board
As a mom, professional, and community volunteer, I learned the tremendous value of caring for each other, finding stability, and accessing opportunity.
I believe in excellent, not just good schools; access to healthcare services; stewarding our lands and keeping our homes safe from wildfires.
In Salem, I'll fight for:
A Thriving Central Oregon Economy:
Support economic solutions that create clean energy jobs.
Strengthen our local economy and grow our workforce.
Wildfire Preparation + Recovery:
Advocate for policies that reduce hazards that fuel fires and destroy homes.
Create incentives to make our homes and lands resilient.
Healthcare:
Expand mental health services, including telehealth.
Protect women's access to health and reproductive care.
Housing + Infrastructure:
Support housing options and private/public partnerships to increase housing supply.
Advocate for housing solutions without creating unnecessary sprawl.
Champion safe streets and access to transportation options.
Education:
Elevate apprenticeship programs and creative pathways for our students to succeed in the workplace.
Honor that public schools are a hub of our community and rekindle that sense of shared purpose after a challenging two years.
Childcare:
Address the childcare shortage, as two out of three kids under five have no childcare spot.
Support partnerships to create more spots through the micro-center childcare model.
We Support Emerson Levy
Planned Parenthood PAC of Oregon
Oregon League of Conservation Voters
Oregon Education Association
SEIU Oregon
Pacific NW Regional Council of Carpenters
Pro-Choice Oregon PAC
National Organization for Women – Oregon
WINPAC
U.S. Senator Jeff Merkley
Oregon Attorney General Rosenblum
Representatives Kropf and Neron
Former Representative Keny-Guyer
Redmond School Board Member Goodrich
Bend City Councilors Kebler and Broadman
Former Deschutes County Commissioner Unger
Renewable Energy Executive Erick Peterson
(This information furnished by Friends of Em Levy.)