Duane A. Stark
Bio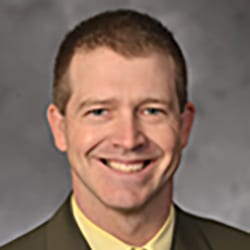 Bio
Representative Stark is a Pastor at River Valley Church in Grants Pass. Born and raised in Southern Oregon, Representative Stark went on to complete a bachelor's degree in Psychology at the University of Oregon and master's from Multnomah University. He is a community advocate and planner, coordinating volunteers and non-profit organizations to work with local governments.
Representative Stark's professional background includes Community Service Supervisor for Josephine County Parks and Recreation, Inner-City At-Risk Youth Director for World Impact, Supervisor for Kairos Residential Psychiatric Treatment Center, a fitness club manager and sheet metal fabricator.
In the community, Representative Stark has conducted seminars for Josephine County focusing on crime prevention and emergency preparedness. He has also served on the FireWise Advisory Committee in the Grants Pass area to prevent losses from wildfires. He was an organizer for a community wide program called SERVE GP, Director of A.C.T (Abolish Child Trafficking) Southern Oregon, and leader for K.I.D.S in Uganda to help rescue orphans. In addition, Representative Stark was involved in CAFAY, the Community Alliance for At-risk Youth. He has participated in the Grants Pass and Josephine County Chamber of Commerce as well as the Eagle Point and the Upper Rogue Chamber.
Representative Stark has been married to his wife for more than 13 years, they are the proud parents of five children and have been certified foster parents for several years.