Drew A Layda
Bio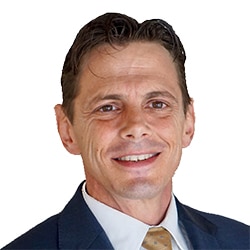 Bio
Occupation: Project Planner, Cost Estimator, Analyst
Occupational Background: Drew worked-up through a commercial diving apprenticeship, through the ranks of tender and diver, then supervisor, superintendent, project manager and then project-planner/cost-estimator for sub-sea, marine, and heavy civil construction projects. Commercial saturation diving is a dangerous occupation requiring a broadly diversified knowledge base and precisely calculated judgement. The life-support system and tooling required is more complex than anything outside the space program. Planning and estimating these projects is equally as exacting. Working for one of the largest domestic marine contractors in the US, Drew was integral to planning the Disaster Response for the States of Emergency caused by hurricanes Katrina and Rita. Drew works extraordinarily well under pressure.
Educational Background: High School, Woodrow Wilson; Commercial Diving Certification, The Ocean Corporation.
Prior Governmental Experience: Navy Veteran, Multnomah County Republican PCP & Parliamentarian, Dual-nominated 2018 candidate Oregon's 1st Congressional District.
About
Drew lives with his wife of 23 years, Kamden, on their 85′ Motorsailer on the Multnomah Channel just south of the Columbia County line. Here they raised their two children Darryen (working on dual major in art & biology) & Kolton (a three tour Army Ranger veteran) both graduates of Scappoose High School.
Taking action, Getting Results
Drew has been working hard to shield Oregonians from the Supermajority policies coming out of Salem. He has actively stood with us for years against job-killing cap and trade bills, anti gun bills, bills attacking our natural resourse jobs, bills eliminating law and order. Drew testified against more bills in the 2022 legislative session than any candidate and put a list of all the 2022 bills and all the contact/campaign finance information for Oregon's Legislators on his website. No candidate has put so many resources at the fingertips of the people he seeks to represent.
Endorsements
Oregon Right To Life PAC
Parent's Rights In Education PAC
Oregon Firearms Federation PAC
Restore Oregon Now
Free Oregon Inc.
Stand For Health Freedom
(This information furnished by Friends of Drew A. Layda.)