David Gomberg
Bio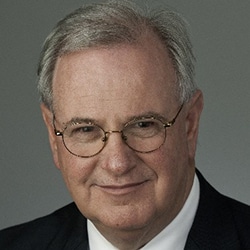 Bio
Occupation: Small Business Owner, retired
Occupational Background: 30 years in retail/wholesale
Educational Background: BS (Political Science/Honors) OSU; MA (Political Science/History/Economics) OSU; MBA (Marketing/Finance) Willamette
Prior Governmental Experience: State Representative; Senior Services Commission; Governor's Small Business Cabinet; Ocean Science Trust; Seismic Safety Commission
"A Ferocious Champion for the Coast and Coast Range"
Now more than ever, we need an active, vocal, and effective advocate for our part of Oregon. When so many in Salem prioritize Portland interests, David stands up for us.
Effective: From water projects to fire departments, support for schools, colleges and universities, local cultural centers, ports, airports, and affordable housing, David Gomberg delivers.
Independent: Working with legislators of both parties, David brings people together and bridges political divides.
Accessible: David shows up. David communicates. No one works harder to reach every corner of our sprawling district, to listen, and to help.
"One of the best Champions of Seniors in the Oregon Legislature. We are blessed to have him there to fight for our needs."
"Gomberg is a Small Business Ally. His experience as a small business owner makes a difference on everything from taxes, to sick leave and regulation, to job creation."
"We named David a Housing Champion for his leadership funding affordable housing and homelessness solutions."
Every day I see people using their creativity and raw economic courage to build businesses and jobs, young people starting families, retirees bringing a lifetime of experience to our communities. I see all of you helping to make Oregon better, stronger, and more interesting.
As a small business owner, I've had to face those challenges myself. As a legislator, I've worked to empower that "can do" spirit.
My priorities are better jobs, housing, health care, vocational training, public safety, and government accountability. I believe in good schools, safe neighborhoods, protecting our coast, and independence and dignity for our older neighbors.
Thank you so much for honoring me with the responsibility of representing you.
David Gomberg
(This information furnished by Gomberg for State Representative.)