Dan Farrington
Bio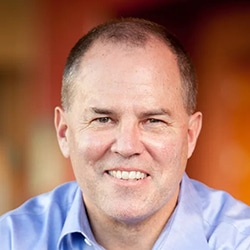 Bio
Occupation: President/Owner of Sunrise Medical Consultants, LLC, we provide Independent Medical Exams and File Reviews throughout the state of Oregon and Washington since 2002
Occupational Background: Small Business Owner, Restaurant Manager, Sales Representative, GP Paper Mill.
Educational Background: BS in Education, Oregon State University. Graduate of Newport High School. Youth and High School Coach for 40 years.
Prior Governmental Experience: None
BRINGING ACCOUNTABILITY, COMMON SENSE AND BALANCED GOVERNMENT BACK TO SALEM
Oregon's government has gone unchecked for too long. It's time to bring balance to the radical policies coming out of Salem and start holding our elected officials accountable for the dangerous direction our state is heading. It's time to fix Salem, and that starts here in District 20.
REINVIGORATING OUR ECONOMY AND SUPPORTING SMALL BUSINESSES
As a small business owner, I know what it means to sign both the front and the back of a check. Extreme policies and government overreach have crushed businesses. We need to focus on incentivizing small businesses, strengthening our economy, and building economic opportunity for all of Oregon.
ENHANCING EDUCATION – PUSHING ACHIEVEMENT, NOT MEDIOCRITY
One-sided policies in Salem are severely harming the quality of our education. I'll fight to create an education system that prides itself in student achievement and provides opportunities for all students.
SUPPORTING LAW ENFORCEMENT AND PROTECTING OUR COMMUNITIES
Around Salem and all of Oregon, we must do more to make our communities safer. We need to support our law enforcement and ensure they have the resources necessary to do their job.
BETTER INVESTMENTS, BETTER OUTCOMES
Salem is unchecked with their one-sided policies resulting in wasted tax dollars, poor outcomes, or unintended consequences. We need to better analyze our policy decisions, so we're making good investments that are moving our state in the right direction again.
(This information furnished by Dan Farrington for Oregon.)