Daniel G Bonham
Bio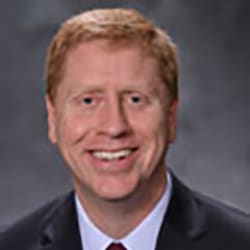 | | |
| --- | --- |
| Race: | Senate |
| District: | 26 |
Bio
Occupation: Owner, Maupin's Stoves and Spas; State Representative
Occupational Background: House Deputy Republican Leader (2019-2021); Evergreen Aviation, Director of Marketing (1999-2006)
Educational Background: Linfield College, BA Business
Prior Governmental Experience: House Deputy Republican Leader; Henry Toll Fellow, Council of State Governments
Values: Conservative; Christian faith; America First
Committees: Business and Labor, Vice Chair; Economic Recovery and Prosperity; Conduct, Co-Chair
The Choice for Economic Recovery and Blocking/Cutting Taxes:
As a small business owner, Daniel understands where the red tape is. He is one of the last Oregon legislators who also operates a business.
Bonham is a leading advocate for local agriculture, and prevents new taxes on Oregonians. He opposes new tolls on roadways.
Endorsed/Supported by: #TimberUnity PAC; Oregon Manufacturers and Commerce PAC; Clackamas County Farm Bureau, Oregon Farm Bureau Federation, Oregon Nurseries' PAC, Taxpayers Association of Oregon
Put Parents and Families Back in Charge:
Families had been leaving Oregon's K-12 system for a long time, but our Governor's ruthless mandates caused a spike. We must support choice in education and freedom of private medical decisions.
Stop Crime and Fund Police:
Portland's decisions and policies bleed into Clackamas, East Multnomah, and beyond. Sadly, Oregon has become a national magnet for hard drug users – a catalyst of major crime.
Bonham supports giving law enforcement the tools they need to fight crime. He has a 100% record supporting increased penalties for drug use, theft and vandalism. He will increase law enforcement funding and "Back the Blue."
Endorsed/Supported by: Oregon Chiefs of Police Association; Sheriffs of Oregon
Trusted on Values and The Constitution:
Endorsed/Supported by: Oregon Right to Life PAC; Oregon Family Council PAC; Oregon Sportsmen's Association PAC
2020 NRA Rating: A
Leadership:
It's critical for rural Clackamas, east Multnomah and The Gorge to maintain strong, effective representation. Daniel is a proven leader who has stayed true to his values.
Endorsed/Supported by Republicans: Sen. Chuck Thomsen (retiring), Hon. Greg Walden, Congressman Cliff Bentz, and many, many local leaders
(This information furnished by Committee to Elect Daniel Bonham.)