Christine Drazan
Bio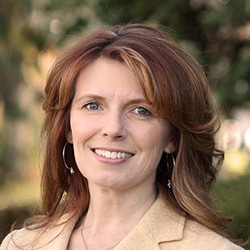 Bio
Occupation: Former State Representative & House Republican Leader
Occupational Background: Executive Director, Oregon Cultural Advocacy Coalition; Oregon Restaurant and Lodging Association
Educational Background: George Fox University, Bachelor of Arts
Prior Governmental Experience: Clackamas County Planning Commission; Canby School District Budget Committee
CHRISTINE DRAZAN
A New Direction For Oregon
"As a former state representative and House Republican Leader, Christine Drazan has the experience, the leadership, and the vision to put Oregon back on the right track starting on Day One."
– Mark Simmons, Former Republican Speaker of the House
STANDING UP FOR STUDENTS & PARENTS
Christine Drazan is a mother of three who cares about our kids and their future. Christine will keep our schools open full time and in person and restore graduation requirements. She will establish a Parents' Bill of Rights to give parents a voice in their kids' education, provide more school choice, and get political agendas out of the classroom so our kids can learn how to think, not what to think.
SUPPORTING POLICE & HOLDING CRIMINALS ACCOUNTABLE
"As the House Republican leader, Christine Drazan was instrumental in protecting our law enforcement community from legislation that would have undermined our ability to protect and serve Oregonians. She is a champion for public safety and a tremendous advocate for our law enforcement officers."
– Oregon Chiefs of Police Association, Sheriffs of Oregon
CUTTING TAXES & REDUCING COST OF LIVING
Inflation and the cost of living are pushing family budgets to the brink. As governor, Christine will end the mandates and regulations that are crushing our small businesses and work to cut taxes for everyday Oregonians.
CLEANING UP OUR STREETS
Christine Drazan will address the root causes of homelessness – addiction, mental health, and affordability – and work with our nonprofits, faith community, and local governments to get people off the streets.
CHRISTINE'S RECORD
"A" Rated By NRA
Opposed To Vaccine Mandates
Pro-Life | Endorsed By Oregon Right To Life PAC
(This information furnished by Friends of Christine Drazan.)