Christina E Stephenson
Bio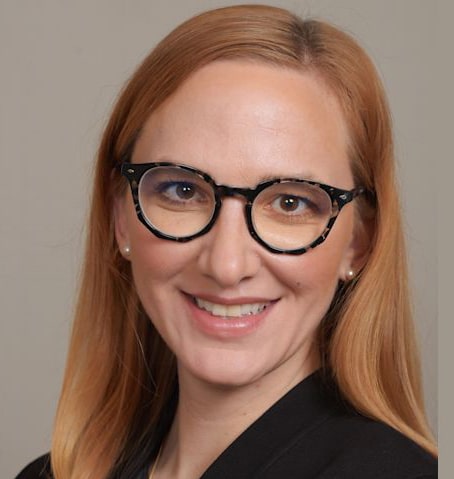 Bio
Occupation: Small Business Owner and Civil Rights Attorney
Occupational Background: Oregon Employment Law and Business Management
Educational Background: Hillsboro High School; University of Oregon School of Law, J.D.
Prior Governmental Experience: Commission on Economic Dignity, Multnomah County; Oregon Legislative Workgroup on lowering prescription drug prices
Oregon's last 5 Labor Commissioners–Republican and Democrat–endorse Christina: Val Hoyle, Brad Avakian, Dan Gardner, Jack Roberts, and Mary Wendy Roberts
Voice for Small Businesses
Christina is a working mom who started a small business at her kitchen table, and now operates a successful law firm where she pays her employees before she pays herself, including benefits like paid family leave.
Champion for Workers
As a leading civil rights attorney, Christina has stood up for hundreds of workers across Oregon to enforce worker protections, like when she took on Wall Street banking giant Wells Fargo and beat them in court.
A Decade of Bureau Experience
Christina has over a decade of experience working with the laws enforced by the Bureau of Labor and Industries – on behalf of employees and employers.
As Labor Commissioner, Christina will make sure our economy works for everyone by:
Expanding job training and apprenticeships to get people back to work
Strengthening career pathways to ease our labor shortages
Building on the successes of strong unions to help anyone who works hard to get ahead
Cutting government red tape to help small businesses grow, create more good jobs, and give their workers better pay and benefits
"As a small business owner and fearless civil rights attorney, Christina's depth of experience with the Bureau of Labor and Industries is unparalleled."
– Governor Barbara Roberts
Endorsements:
U.S. Senator Jeff Merkley
Congressman Peter DeFazio
Oregon State Fire Fighters Council
Planned Parenthood PAC of Oregon
American Federation of Teachers, Oregon
Oregon AFL-CIO
APANO
PCUN
Oregon Working Families Party
United Food & Commercial Workers Local 555
Pacific Northwest Regional Council of Carpenters
Associated Wall & Ceiling Contractors
The Mother PAC
Full List…
ChristinaStephenson.com
(This information furnished by Christina Stephenson for Oregon.)