Carolina Malmedal
Bio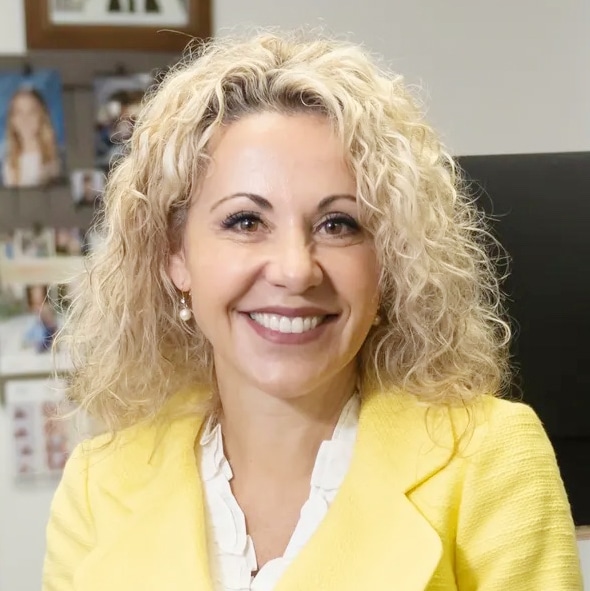 | | |
| --- | --- |
| Race: | Senate |
| District: | 15 |
Bio
Occupation: Owner, Malmedal Plumbing; Owner, M3 Luxury Restroom Rentals
Occupational Background: Customer Service Supervisor, Alaska Airlines, 1990-2002
Educational Background: International Air Academy; Coursework at Washington State University
Prior Governmental Experience: None
Community Involvement: Hillsboro Rotary Club Board & Past President, Home Plate Youth Services, Banks Community Auction Chair, Liberty Football Fundraising Chair, Volunteer for St. Vincent De Paul, Helvetia Church Homeless Outreach, Washington County Family Justice Center, Member of the Lake Oswego Republican Women, Hillsboro Elks, Hillsboro Rotary Club.
Family: Married 20 years to husband, Kris, three children, two grandchildren
WASHINGTON COUNTY DESERVES A STATE SENATOR WHO WILL LISTEN TO OUR NEIGHBORS & VOTE FOR OUR COMMUNITY!
As an immigrant from Spain who came to America as a child, I am grateful every day to be an American and for the freedoms we have that others around the globe don't.
That's why it has been so disappointing to see lawmakers in Oregon vote to make our communities less safe, schools less accountable for educational outcomes, and to hurt small businesses with government mandates.
As a small business owner, I know how difficult it is to be responsible for the livelihoods of employees, working to make sure they have family-wage jobs with good benefits. But new laws have made it extremely difficult to run businesses, causing them to take their capital investments out of Oregon.
Lawmakers vote to release criminals early from their sentences, resulting in rising property and drug crimes. Having been personally been a victim of crime recently, Oregon is going the wrong direction on public safety.
And as a mother, I'm concerned that record-high education funding is being misspent. Graduation rates reflect money isn't reaching the teachers or our kids in their classrooms.
I'm standing up for those of us who are frustrated seeing Oregon's race to failure. We deserve better. Please join me in electing better leadership in Salem.
I'd appreciate your vote to be our State Senator!
Connect with Carolina:
(This information furnished by Friends of Carolina Malmedal.)