Brian G Stout
Bio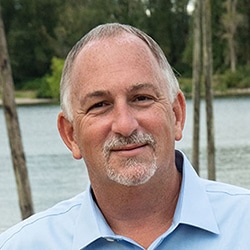 Bio
Occupation: Business Owner
Occupational Background: Graphics, Printing, Business Professional
Educational Background: Portland State University
Prior Governmental Experience: 2020 HD31 Republican nominee, PCP
Brian is a lifelong Republican and 45 year Oregon resident. He is a father, grandfather, business owner and leader in local civic organizations. He and his wife of 31 years live in rural Columbia County and operate local businesses.
DEFENDING OUR RURAL COMMUNITIES
Brian will to stand up against reckless Portland-based extreme politics, unnecessary taxes, and work to restore the balance of power in Salem. He is committed to traditional rural values.
VALUING OUR LAW ENFORCEMENT AND FIRST RESPONDERS
Brian believes that strong, safe and clean communities are essential and that we must provide our first responders proper resources and enforce our existing laws. He is a devout 2nd amendment supporter.
"I am an experienced emergency nurse. We need to help our police and paramedics. I know Brian will work diligently to provide them the tools to foster safe and healthy communities."
Robin Loper, BSN, RN, NCSN, Columbia City
RESTORING OUR STATE EDUCATION SYSTEM
Brian supports getting our education system back to basics and providing parents robust choices that will help our children succeed.
"Our children are our future. Vote for Brian, he will champion a return to a quality education system.
Diane Dillard, St. Helens
PROTECTING OUR NATURAL RESOURCE INDUSTRIES AND RURAL WAY OF LIFE
Our district's economy and jobs are largely natural resource based with timber, rock, farms and waterways. Brian's goals are to effectively manage these vital resources, not shut them down.
"Brian thinks like and understands the concerns of rural Oregonians and our district."
Mike Pihl, Vernonia
SUPPORTED BY THE COMMUNITY AND ENDORSED BY:
#Timber Unity PAC
Oregon Right to Life PAC
"HD31 deserves a Representative that respects and promotes the concerns of all people. Brian has proven thru his civic works and daily life that he is that person"
Larry Ericksen, Past Port Commission President
(This information furnished by Stout for State Rep.)