Bret Cecil
Bio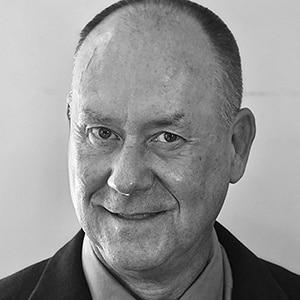 Bio
Occupation: Retired/Disabled
Occupational Background: Veterinary Assistant; Medical Records Technician; Medical Transcriber/Pathology Laboratory Assistant; Computer Operator/Word Processor-Aerospace Technical Document Production, Northrop B-2; Fitness Instructor/Personal Trainer; Property Owner/Manager/Builder/Developer; Farmer/Rancher
Educational Background: Los Alamitos High School-Los Alamitos. CA; Cypress Community College-Cypress, CA, General Studies; Long Beach City College-Long Beach, CA, Computer Science; National Academy of Sports Medicine (NASM), Certification, Fitness Instructor/Personal Trainer
Prior Governmental Experience: None
I arrived in Oregon, Port Orford specifically, in July 2017 following the clean-up of the remainder of my post-2008 recession financial/real estate difficulties and began rebuilding a new network of friends and neighbors within my community. Then, COVID-19 appeared.
I discovered that many of my friends and neighbors were unprepared for what became our everyday lives. As a Precinct Committee Person (PCP) of the Curry County Democrats, I was suddenly confronted with the opportunity, for which I had little prior experience, to be elected Chair of our County Party. I encountered a place within my community in which I could address challenges and help my friends and neighbors survive a pandemic and make contact with their local governments for help and assistance during a time of great uncertainty.
I learned that being retired on a fixed income, single and without dependents other than the remainder of my farm critters, 2 dogs and 2 cats, I could devote my personal time to the benefit of others.
While participating in County Board of Commissioners and City Council meetings, I discovered that our rural SW corner of Oregon contains a wealth of intelligent and capable folks whose voices were undiscovered and/or unheard. My desire, as State House Representative, will be to continue unifying the citizens of a larger region, much in the same way that I have on the local County level. I ask you…Let your Vote be your Voice and Elect Bret Cecil as your House Representative in District 1!
(This information furnished by Bret Cecil.)