Boomer Wright
Bio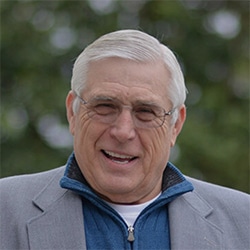 Bio
Occupation: State Representative
Occupational Background: Teacher & Principal, Siuslaw School District; Superintendent, Mapleton School District; General Manager, Sea Lion Caves
Educational Background: Oregon College of Education, BS; University of Oregon, Masters
Prior Governmental Experience: Oregon State Representative, District 9
Community Service: Florence Elks; Florence Lions Club; Rotary Club of Florence; Committee Chairperson, Boy Scouts local Troop 777; Florence Youth Baseball Coach; Florence Youth Softball Coach; Boomer's Bombers Mat Club; Million Minutes Reading Program, Rhododendron Elementary; Director, Siuslaw School District Outdoor Education Director
During my first 2 years as your State Representative, I was busy fighting legislation that would harm our Coastal Communities. This was and always be my top priority as your representative. I will continue to fight and stand up against any legislation that would harm our local and statewide businesses and industries.
While keeping my top priority, I was very successful in our first legislative session working on solutions for our coastal communities. These include the following:
Rural Veterans Healthcare Transportation Grant Program for our Veterans
Green Bag Bottle Drop programs on the coast
Investments in our Port of Coos Bay
Water infrastructure investments for Lakeside & Mapleton
Investments in the arts – Little Theater on the Bay renovation
Investments in public safety – Firefighters training center tower at Southwestern Oregon Community College
BOOMER WRIGHT: LOOKING OUT FOR OREGON'S COASTAL COMMUNITIES
I've lived here for nearly 50 years. We've raised 4 children and have 7 grandchildren.
I've educated children as a teacher, principal, and superintendent. I know how to listen, manage, and bring about positive change. We need coastal common sense in Salem. -BOOMER WRIGHT
Coastal Priorities:
Protection of personal freedoms
Thriving businesses
Reduced taxes
Quality healthcare
Strong Education System
Improved transportation
Workforce development
Affordable housing
Honor and Support Veterans and First Responders
(This information furnished by Friends Of Boomer Wright.)