Bill Kennemer
Bio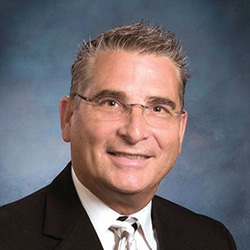 | | |
| --- | --- |
| Race: | Senate |
| District: | 20 |
Bio
Occupation: State Senator
Occupational Background: Retired Family Psychologist; Small Business Owner; Truck Driver; Janitor; Farm Hand
Educational Background: PhD, Fuller Graduate School of Psychology; Warner Pacific College, Bachelor's
Prior Governmental Experience: Oregon State Representative, Clackamas County Commissioner Chair, Oregon State Senator, Precinct Committee Person
Senate Appointments: Willamette Falls Locks Commission; Oregon Recycling Advisory Council
Community Involvement: Member, area Chambers of Commerce; NW Steelheaders; Clackamas County Historical Society
Family: Married to Cherie, dad and grandpa.
PROVEN LEADERSHIP CLACKAMAS VOTERS DESERVE!
Dear Neighbors,
It's my great honor to ask for your vote to continue serving as YOUR Senator from District 20. After retiring from the Oregon House of Representatives in 2018, I was asked to return to the Legislature to serve in the Senate in 2021. At a time during an unprecedented Covid-19 pandemic crisis, we needed experienced leadership.
As your Senator, I've been proud to STAND UP for my community by:
Working to give YOU a vote on tolling;
Protecting your KICKER TAX REBATES;
Saying NO to taxing small business Paycheck Protection Program (PPP) Loans on Oregon income tax returns;
Working to make health care affordable and accessible; opposing taxes on health insurance premiums and prescription drugs;
Rejecting job-killing taxes;
Passing record-high budgets for public schools;
Defending our Second Amendment rights;
Voting against legislation to allow violent criminal offenders early release from prison; and
Exposing "hidden" sales taxes.
Through redistricting, I once again represent parts of Clackamas County I have served before. Be assured, as a former Clackamas County Commissioner and having represented these communities in the State Senate previously, I know your neighborhoods well and am prepared to serve YOU!.
Now more than ever, we need effective leadership with the courage and knowledge to solve problems and the commitment to vote in the best interests of our community.
I ask for YOUR VOTE to continue being a STRONG VOICE for Clackamas County in Salem!
Sincerely,
Dr. Bill Kennemer
(This information furnished by Friends of Bill Kennemer.)