Benjamin Watts
Bio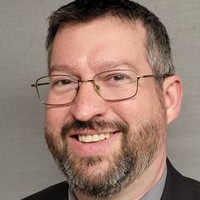 Bio
Occupation: Stay at Home Dad
Occupational Background: Samaritan Health Services IT Operations Manager, Small Business Owner, US Army Signals Intelligence Analyst/Arabic Linguist
Educational Background: Bachelor of Arts in English – Oregon State University, Associates – LBCC
Prior Governmental Experience: Greater Albany Public Schools Budget Committee
Dear Friend,
Oregon has been through a lot in the last few years. COVID, Record Forest Fires, Record Heat, Stagnant Wages, Rising Housing Prices. All of these things and more have worked to push us apart, to isolate us, physically and politically.
Now, as we look to the east and have seen the looming threat of an escalating conflict in Europe, we are reminded that there is more that unites us than divides us. We all love our state and our country. We all love our families and our communities. We all love our children and we all strive to provide for them a better, brighter future. There's only one way that we can make progress toward a more perfect state and a more perfect union, and that's by working together.
I will be a voice in Salem that seeks to bridge the urban and rural divide, to listen to those who feel unheard. I will work to understand the views of all members of our community and will bring that understanding into the rooms where decisions are made.
My Priorities
1 in 7 Oregon children suffer from food insecurity. Let's feed them.
As climate change looms, renewable energy organizations are struggling to enter the market. Let's remove those obstacles.
Renters are paying more for their housing while their wages are stagnating. Let's support them.
The cost of living keeps going up, so should the minimum wage. Let's help small businesses as we make the transition.
There are over 1,400 homeless veterans in Oregon on any given night. Let's house them.
Endorsements
Oregon Education Association
Oregon League of Conservation Voters
(This information furnished by Benjamin Watts.)