Ben Edtl
Bio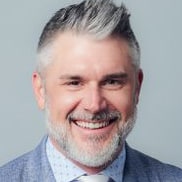 Bio
Occupation: CEO at Free Oregon, Inc.
Occupational Background: Founder & CEO of Free Oregon, Inc. a non-partisan 501c4 advocating for government accountability; 20-year career entrepreneur in Manufacturing, Software, Retail and Consumer Products.
Educational Background: Business & entrepreneurship lecturer: University of Portland, Portland State University and Washington State University.
Prior Governmental Experience: Precinct Committee Person. Leadership & Entrepreneurship Public Charter High School Board Chairman.
The State is working aggressively to destroy generations of Oregonians through lockdowns, school closures and tyrannical state actions – all in the name of "safety" and "equity."
After my family business was destroyed in 2020 by lockdowns, lawlessness and cancel culture, I decided to take a stand. I founded Free Oregon, Inc., a non-partisan 501c4 fiercely fighting against government overreach. Free Oregon unified tens of thousands of Oregonians to defend the freedoms of first responders, teachers and healthcare workers; restore back to basics education in our schools; hold government accountable to operate within the law; and expose and punish political corruption. As your representative for Senate District 19, I will continue this fight against the relentless attacks on our freedoms and "clean house" in Salem.
TOP PRIORITIES IN SALEM
Limit the powers of governor, OHA, ODE and OSHA
Reverse Covid mandates and return to constitutionally guaranteed medical freedoms and bodily autonomy
Support and fully fund public safety infrastructure
Protect 2nd Amendment rights
Reverse unconstitutional gun laws imposed on law abiding citizens
Stop political indoctrination in our public schools, restore statewide standards, remove divisive CRT and return school districts to local control
Lower taxes; reduce the size of state government; support small business and defend property rights
Our bodies, our children and our property do not belong to the government. It's time to take Oregon in a new direction.
ENDORSEMENTS INCLUDE
Restore Oregon Now, PAC
Parents' Rights in Education, PAC
Oregonians for Medical Freedom, Executive Director Breana Jarmer
Free Oregon, Inc
Oregon Firearms Federation, PAC
Learn more at
(This information furnished by Ben Edtl for the People.)