Art Robinson
Bio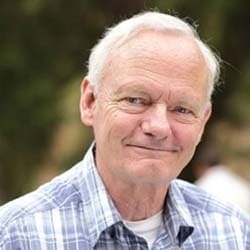 | | |
| --- | --- |
| Race: | Senate |
| District: | 2 |
| Job: | Founder and president of OISM |
| Took office: | 2021 |
Bio
Art Robinson is a longtime Southern Oregon resident and Constitutional conservative.
Robinson earned his bachelor's degree in chemistry from the California Institute of Technology and went on to earn a PhD in chemistry from the University of California-San Diego. He served as an assistant professor at UC San Diego and as a research assistant at Stanford University before becoming the president, research director and co-founder of the Linus Pauling Institute of Science and Medicine. Since 1980, he has been the president and research director of the Oregon Institute of Science and Medicine. Art is also the writer and president of the Access to Energy newsletter.
Art and his late wife Laurelee had six children, three of whom have PhDs in areas such as nuclear engineering and chemistry. Two of their children are Doctors of Veterinary Medicine and another has a master's degree in nuclear engineering.
The Robinson family have a successful K-12 education curriculum that has been used for homeschooling and as a public-school supplement for over 100,000 students. Art lives outside of Cave Junction, where he continues his work in science and defending freedom and liberty. ​