Aeric Estep
Bio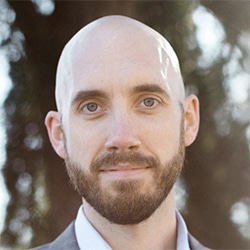 Bio
Occupation: Construction Account Manager, Pastor
Occupational Background: HVAC Service and Installation
Educational Background: Western Seminary, Corban College, Hidden Valley High School
Prior Governmental Experience: Clackamas County Economic Development Commission, Clackamas Workforce Partnership, Library District Advisory Committee, West Linn Library Board
ABOUT AERIC ESTEP
A long time Oregonian raising four boys with his wife, Leslie, in West Linn. He excels in business and non-profit service, serving his community through volunteering and investing in his city and county.
CARE FOR NEIGHBORS
Millions of dollars have been given to care for the homeless yet encampments grow. The State is responsible for public safety yet it has ignored or dismissed crime. The plight of small businesses and communities are talked about yet ignored and often penalized. Caring for our neighbors shouldn't be a talking point. Care for our neighbors must be prioritized, emphasized, and achieved.
HUMBLE GOVERNMENT
The status quo of the State has been anything but humble. It has increased taxes and pushed for more intrusion into the lives of individuals, businesses, and communities. The legitimate task of pandemic response has been ramped up to indefinite and comprehensive control. Government is a powerful tool and that is why it must be used humbly. Aeric will expect excellence in what the Government must do and provide a dissenting voice where it intrudes.
TRANSPARENT INSTITUTIONS
The status quo of the State is to be hidden and unaccountable. Schools, the Oregon Health Authority, and many other institutions play a defining role in our lives and that is why their lack of transparency has been so painful. Parents delegate responsibility of their children to schools. Parents must know how and why decisions are being made. The Oregon Health Authority has run roughshod over our lives and we don't know when their influence will lessen. Institutions are important but they must welcome feedback and be held accountable.
ENDORSED BY
Kelly Sloop: WLWV School Board Member
Jami Kate: State Representative
Learn more at:
(This information furnished by Aeric for Oregon.)