Aaron Woods
Bio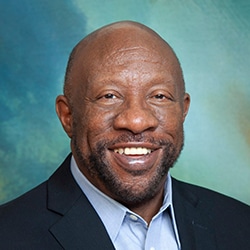 | | |
| --- | --- |
| Race: | Senate |
| District: | 13 |
Bio
Occupation: Clackamas Community College Board
Occupational Background: U.S. Army; Xerox; Tektronix
Educational Background: Marylhurst College, B.A. & M.A.
Prior Governmental Experience: Wilsonville Planning Commission; Wilsonville Arts, Culture, and Heritage Strategy Task Force
AARON WOODS: EXTENDING A HAND TO HELP OTHERS
Aaron grew up in a working family on the south side of Chicago. A community organization helped him attend a tech-oriented high school. That training and service in the U.S. Army prepared him for a successful career – including induction to the national Tech Hall of Fame. Since retiring, he's dedicated his life to uplifting others.
BUILDING SAFE, SUCCESSFUL, AND WELCOMING COMMUNITIES
Aaron will make sure our communities are places where families and residents can succeed and thrive. Aaron will fight for:
A Home for Everyone: Shelter and services to help people experiencing homelessness; Housing affordability
Strengthening Healthcare: Lowering costs; Ensuring access; Reducing racial disparities
Protecting Our Environment: Prepare for climate-related hazards like wildfires and extreme weather; Protect our air and water
Pathways to Good Jobs: Expanded apprenticeships; CTE education; Workforce training for high-paying jobs
Services for Seniors: Supports to help people age at home; Identity theft protection; Technology literacy programs
An Equitable Future: Dismantle discrimination; Ensure accessible, responsive government for all people
"We all agree: Aaron is the advocate we need in the Senate. We've worked with him to expand access to housing and strengthen our local community college." Wilsonville Mayor Julie Fitzgerald, Tigard-Tualatin School Board Chair Maureen Wolf, and Wilsonville-West Linn School Board Member Betty Reynolds
AARON IS SUPPORTED BY:
SEIU Local 503 & 49
PCUN Farmworkers Union
American Federation of Teachers, Oregon
Oregon School Employees Association
Oregon League of Conservation Voters
The Mother PAC
Planned Parenthood PAC of Oregon
Pro-Choice Oregon PAC
APANO
Bill Bradbury, Former Secretary of State
Charlotte Lehan, Wilsonville City Councilor
Dr. Marvin Lynn, Tigard-Tualatin Schools Vice Chair
Ken Gibson, Former King City Mayor
Jeff Reardon, State Representative, District 48
Travis Nelson, State Representative
Mark Hass, State Senator
(This information furnished by Friends of Aaron Woods.)