Ashley Pelton
Bio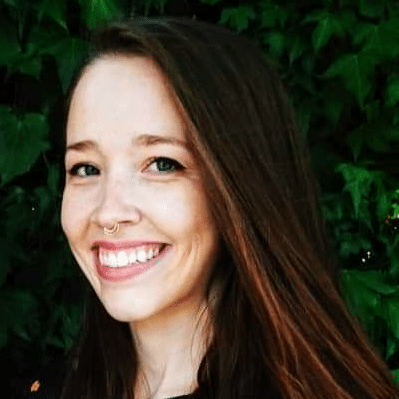 Bio
Occupation: Social Worker; 'Clean Slate Oregon' Campaign Coordinator (Criminal Justice Reform)
Occupational Background: Support Staff for Adults with Developmental Disabilities; EMT; Eye/Tissue/Organ Donation; Case Manager; Ballot Initiative Coordinator
Educational Background: Pacific University- MSW, Licensed Master Social Worker; University of California, Davis- B.S. Neurobiology, Physiology and Behavior
Prior Governmental Experience: Lane County Precinct Committee Person, Lane County Independent Redistricting Committee
Community Involvement: National Association of Social Workers Legislative Committee; Young Democrats of Oregon; 2020 DNC National Delegate
I am a Social Worker, Mother, and Advocate with grassroots policy development and coalition-building experience. Comprehensive policy should protect our vulnerable and include diverse voices; it's time to address the systemic cracks and gaps that weaken and divide our communities!
We require a number of essentials to thrive that go beyond just food, water, and shelter. Our access to essential services is limited and this negatively impacts our physical and mental wellbeing. With the proper accessibility and availability of resources, we can build a vibrant economy, strengthen our education system, protect our environment, support local farms, and truly thrive as a happier and healthier community!
Strengthening Rural Communities
Increase access to resources by certifying rural clinics and establishing Federally Qualified Health Centers in underserved areas
Increase access to education and well paying jobs
Improve internet infrastructure
Amplify rural voices in Salem!
Homelessness, Addiction, Mental Health
Fund mobile outreach, peer mentoring, inpatient and outpatient services
Increase capacity at the Oregon State Hospital
Expand resources for families to help their loved ones
Create a multi-disciplinary approach to deliver comprehensive rehabilitation
Criminal Justice Reform
Better prepare individuals for reintegration into the community post-incarceration
Eliminate barriers to rejoin the workforce, education sector, and housing market
Divert people with behaviors stemming from mental health/addiction/survival into intensive case management services in lieu of incarceration
Endorsements
Representative Marty Wilde
Former State Representative Joseph Gallegos
Paul Solomon, Executive Director- Sponsors, Inc.
National Association of Social Workers Oregon Chapter
Oregon League of Conservation Voters
and many more!
AshleyPelton.com
(This information furnished by Pelton for Oregon.)